Dr. Kevin Shearer was born and raised in Siskiyou county and received his doctorate from Loma Linda University School of Dentistry, graduating in 2011. He has a special interest in advanced, conservative treatment and restorative techniques.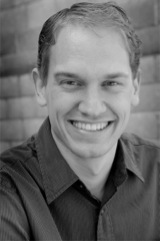 Dr. Shearer's practice philosophy is that of Biomimetic Dentistry - an emerging paradigm shift that combines sound biologic principles to restore the biomechanics, structure and esthetic integrity of teeth. Highly respected individuals such as Raymond Bertolotti, one of the pioneering fathers of adhesion dentistry, Pascal Magne, Urs Belser, Didier Dietschi, and others and have refined adhesive techniques over the past 25 years. Advances in dental materials and technology, as well as an overriding respect for the preservation of natural tooth structure, have helped push biomimetic research to where it is today.
The use of amalgam ("mercury" or "silver") restorations is by nature more invasive and damaging to teeth, and not esthetically pleasing. It is also known that a majority of teeth with amalgam restorations crack over time due to the tremendous masticatory forces during chewing, and inherent lack of the restoration's adhesion to tooth structure. The lack of bonding to the tooth causes various points of the tooth to flex independently, leading to cracks and sometimes partial or complete loss of tooth and root structure. More importantly, the presence of residual mercury in amalgam restorations is a cause for concern for patients, some of whom are sensitive to heavy metals, and the debate over the health and safety of mercury continues. We do not use any amalgam or mercury-containing materials, and we also offer fluoride-free options upon request.
Dr. Shearer is a member of the Academy of Biomimetic Dentistry (ABD), International Academy of Oral Medicine & Toxicology (IAOMT), International Academy of Ozone in Healthcare and Dentistry (IAOHD), and Academy of General Dentistry (AGD).